A smart solution for fish farms and Aquaponics.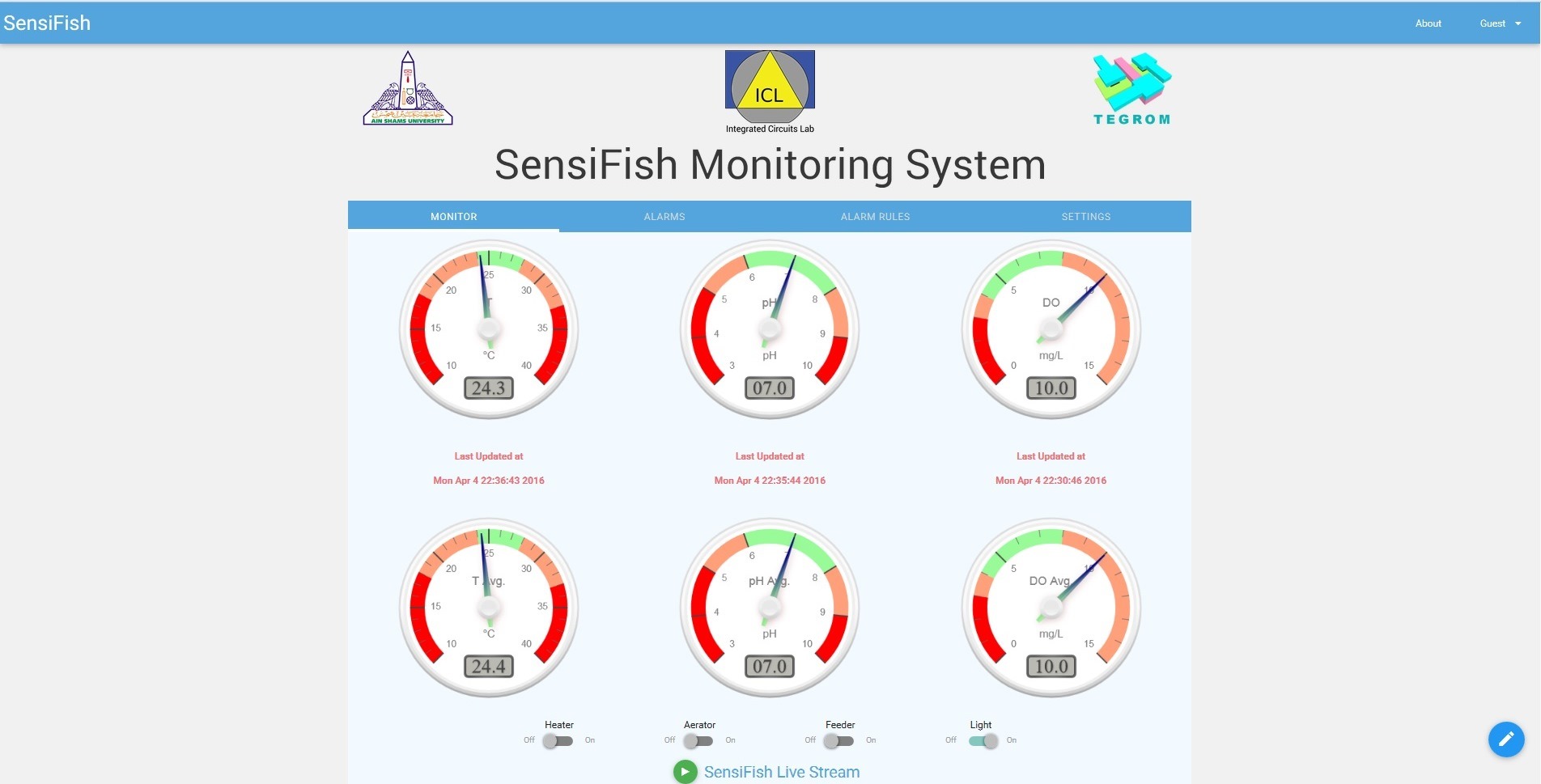 SensiFish is a novel platform for large scale fish farms and Aquaponics. It offers an intelligent and scalable approach to your farm that reduces cost, optimizes energy usage, and facilitates monitoring and control. A live demonstration can be seen here.
Relying on ZigBee and TCP/IP socket technologies, SensiFish offers a reliable and robust platform for intense usage in critical applications with long life expectancy. Rugged casing and industrial grade components guarantee high return of investment value.
Flexibility in Deployment
SensiFish is easily customizable to work with different kinds of environments and existing Fish Farms and Aquaponics, matching customer application requirements and delivery times.
Needing only an internet connection, users can easily see their fish farm sensor readings, control heaters, adjust aerator, modify frequency of readings, as well as setting rules for actuation.